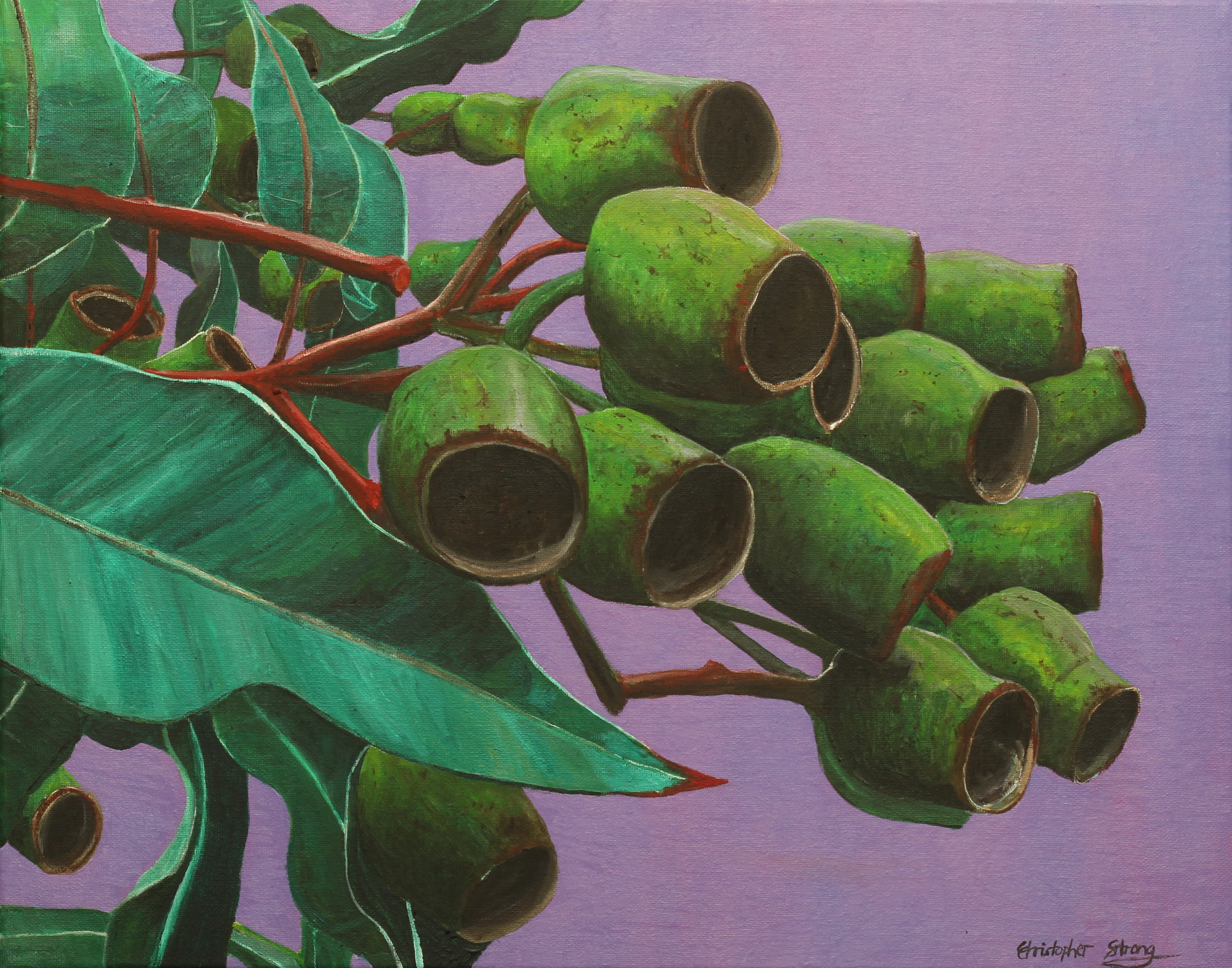 Site 1. Christopher Strong
Gumnut from the neighbourhood
Oil on canvas - 50cm x 40cm
www.christopherstrong.com
︎ christopherstrong_art
︎ christopherstrongmelb

I paint intensely coloured and intricate works that celebrate nature in an Australian context. My arts practice draws upon personal experiences and sentiments. In the act of painting what I encounter, I can explore deep emotions and make connections between my life and the natural world.
In this state of disaster, our wider community has been discouraged from roaming far from the home, so rather than surveying bushland for his subject matter, the artist has been inspired by nature growing and living in the local community. In Kensington we are surrounded by flora and fauna that demand careful and close examination.
Present in the parks, the air, neighbour's gardens and lining the streets, we are bounded with an impressive spectrum of life. Nature growing in Kensington can be seen, smelled and heard by everybody and this contributes to a continued sense of harmony and connection to each other and the earth. This painting was inspired by gumnuts found in a yard in Henry Street.